This past weekend, my mom and granny went shopping with me :) We had fun going to thrift and consignment shops around town. When it was time for lunch, Ed met us at a locally owned restaurant, Roseanne's. She always has lovely home cooked foods at great prices. As we were leaving, Ed spotted a sign for Taco Soup, so I figured I would give it a go.
Ingredients:
1/2 lb 91/9 ground turkey, browned
1 1.25oz packet of taco seasoning
1 cup water
1 14.5oz can Diced Chili Tomatoes (or regular diced tomatoes with some chili powder mixed in)
1 10oz can Rotel Mexican Lime and Cilantro Tomatoes.
Brown Turkey in a deep skillet. Mix in remaining ingredients, stirring well to combine. Bring to a boil, then cover and reduce heat, cooking for 30-40 minutes, stirring occasionally.
Have a bowl,
top some cornbread
, or dip some chips in for a yummy meal!
Depending on how you are going to serve it up:
Serves 4 at 4 PointsPlus each
Serves 8 at 2 PointsPlus each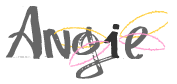 PS and for your viewing pleasure, one of the great finds from the thrift stores :)
It's a good thing he loves me!! :)