If you check out my recipe index (which is a HOT mess right now, but working on that!) you will easily discover that I love oatmeal and peanut butter and strawberries! So when my good buddy
Amber posted her recipe for Peanut Butter Baked Oatmeal
, it only seemed natural to recreate it and add in come strawberries. The results or delicious. Want to know what this tastes like? A peanut butter oatmeal cookie with strawberries! Great for breakfast or a nice treat! Thank you Amber for sharing your awesome recipe!
Ingredients:
3/4 cup old fashioned oats
1 tbs brown sugar blend
1/2 tsp baking powder
1/8 tsp salt
3/4 tsp vanilla extract
3/4 cup milk
1 egg
1/4 cup creamy peanut butter
3 oz strawberries, diced and rinsed
Preheat oven to 350 and spray 8x8 pan with cooking spray. Mix together all ingredients in a large bowl and stir well. Spread in pan and bake for 20-30 minutes or until cooked through.
Serve and enjoy!
Serves 4 @ 5 PPV
Serves 6 @4 PPV
Serves 8 @3 PPV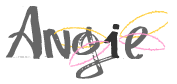 Linked at:
The Latest Find
,
Ingredient Spotlight: Strawberries!