It has literally been years since I have had Tuna Bites. Even scrounging the internet, I didn't have much luck finding a recipe for a spice blend. These turned out really really great. Perfect for an appetizer, or on top of a salad. Awesomeness, bite sized!
Ingredients:
6 oz Ahi (yellowfin) Tuna Steaks, cute in to 1-2 inch cubes
1 tsp cajun seasoning
1/2 tsp old bay
1/4 tsp curry powder
1/2 tsp garlic pepper
1 tbs Virgin Coconut Oil
Preheat skillet over medium high heat. Combine all dry spices in a bag, mixing bowl or small plastic container. Shake or stir to combine. Put tuna cubes in to seasoning and coat well. Add coconut oil to hot pan to melt. Carefully add the seasoned tuna to the hot oil, cooking on each side for 1-3 minutes depending on how rare or well done you want the tuna. Serve and enjoy!
Makes:
1 serving @ 8 PPV
2 Servings @ 4 PPV
4 Servings @ 2 PPV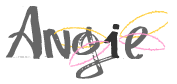 Linked at:
Melt in your Mouth Monday
,
Mop it up Monday
,
Hunk of Meat Monday
,
Weigh In Wednesday
,
Newly Weds Linky
,
What's New Wednesday
,
Fit and Fabulous Fridays
,
The Latest Find