I was in love with this recipe as soon as I saw it!
Lisa over at
Cook Lisa Cook
is the mastermind behind this recipe. This recipe is definitely a keeper. My best ol' buddy ol' pal of mine cooked this for us when we visited over the weekend, and then I made it again when we got home so Ed could have some to take to work as his dinners. It is so so so good! I made some minor alterations but nothing too crazy! Thank you
Lisa
for the great recipe and thank you
Lorin
for cooking it for me, so I would know it is good enough to make again!
Ingredients:
1.1 lb cubed boneless skinless chicken breast
1 3/4 lb potatoes, cubed (I peeled mine)
2 tbs olive oil
1/2 tsp salt
3/4 tbs onion powder
1 tbs ground black pepper
1 tbs paprika
1 tbs garlic salt with parsley
6 tbs hot sauce
2 tbs light butter, melted
Topping:
8 oz Mexican Four Cheese Blend
6 oz center cut bacon, cooked crisp and diced
1 cup diced green onion
Preheat oven to 500. Spray 9x13 baking dish with pan spray. In a large bowl, mix together the oil, salt, pepper, paprika, onion powder, garlic powder, butter and hot sauce. Add in the cubed potatoes and stir to coat. Carefully scoop out the potatoes in to the baking dish leaving behind as much of the hot sauce mixture as possible. Spread them in a single layer and bake for 40-50 minutes, stirring every 10-15 minutes, until cooked and crispy brown. While the potatoes are cooking, add the cubed chicken to the remaining hot sauce mix and stir until well coated, refrigerate. Once the potatoes are cooked, reduce the heat on the oven down to 400. Top the cooked potatoes with the chicken. In a separate bowl, mix the cheese, green onion and bacon until well combined. Sprinkle the cheese mix evenly over the chicken. Return to oven and cook for 15 minutes or until the chicken is cooked through. Serve and enjoy!
This stuff is GOOD. Ed liked it how it was and Lorin, Billy and I added some ranch dressing to cool the heat down some :)
I used regular shredded cheese so the PPV are as follows:
8 servings @ 8 PPV
6 Servings @ 11 PPV
If you used 2% cheese, it would look more like this
8 Servings @ 7 PPV
6 Servings @ 9 PPV
Thank you again Lorin for being super awesome :) <3 You rock my world!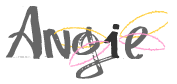 linked at :
Meal time monday
,
Feed your Soul
,
The Latest Edition
,
Melt In Your Mouth Monday
,
Mop it up monday
,