This turned out really good. Mainly just leftovers we had, that needed to be eaten. :) Recipe inspired by the one on the back of the Jiffy box, but just very loosely :D
Ingredients:
3/4 lb cooked chicken breast, cubed
14 oz cooked broccoli
1 cup cooked brown rice
3/4 cup shredded 2% cheese
1 1/2 cup Jiffy baking mix
2 Eggs
1 cup milk
1/.3 tsp seasoned salt
1/3 tsp black pepper
Preheat oven to 375. Spray 9x13 baking dish with pan spray. Mix the chicken, broccoli, rice and cheese in the baking dish, spreading evenly over the bottom. Combine the remaining ingredients in a mixing bowl and beat til well combined. Pour in baking dish over the chicken mixture, then stir until everything is mixed well. Cook for 20-35 minutes or until set and cooked through!
Servings:
12 at 5 PP
8 at 7 PP
6 at 9 PP
4 at 14 PP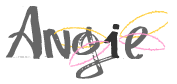 Linked At:
Newlyweds Recipe Linky
,
Melt in your Mouth Monday
,