When I made the
Roasted Tomatoes
, I knew that I needed a dish to put them in, and since these egg bakes are fabulous for my hubby's breakfasts, I incorporated them in to the ingredients. The results were delicious!
Print Recipe
Ingredients:
8 Eggs
1/4 heaping cup green onions, diced
1/2 recipe
Quick & Dirty Roasted Tomatoes
1/4 shredded cheese, with 2% milk
6 slices deli lunch ham
Preheat oven to 375 and spray 9 inch glass pie pan with cooking spray. Beat together all ingredients and pour in to pan. Bake for 20-30 minutes or until cooked through. Serve and enjoy!
Serves 4 @ 6 PPV
Serves 2 @ 11 PPV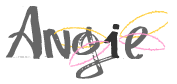 Linked at :
Fit and Fabulous Fridays
,
Feed your Soul
,
What's New Wednesday
,
Mop It Up Mondays