Ingredients:
8 eggs
1/4 cup milk (skim)
2 oz diced peppers ( I used red, orange, and yellow sweet bell peppers )
1/2 small red onion, diced
1 cup baby spinach, wilted
1 2 oz ham slice, cubed
1/4 cup shredded cheddar cheese (2%)
1 tsp olive oil
Preheat oven to 375. Spray 9 inch glass pie dish with pan spray. Stir fry the onions and peppers together in oil, then wilt spinach in pan. Combine cooked veggies and dice until well distributed. In a large mixing bowl, beat eggs with milk, then add in veggies and ham. Pour in to prepared dish and top with shredded cheese. Bake for 30 minutes or until cooked through. Serve and enjoy!
8 Servings @ 2 PPV
4 Servings @ 5 PPV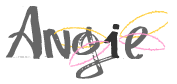 Linked at :
Foodie Friday
,
Fit and Fabulous Friday
,
Foodie Friday linkup
,
Fusion Friday
,
The Latest Edition
,
Melt in Your Mouth Monday