In preparations to go on a short trip and really just help clean out the pantry, I am working on some recipes to use up some things that have been in storage for a little while. It will be nice to come home and restock with new items :)
Ingredients:
2 Whole Cinnamon Graham Cracker Rectangles
1/2 cup oats
1 cup oats
3 tbs flax meal
1/2 tbs cinnamon
21 oz can apple pie filling Comstock More Fruit Variety
1/2 cup milk
3 eggs
Preheat oven to 350. Grind the graham crackers and 1/2 cup oats together. Combine in a mixing bowl with the remaining oats, flax meal and cinnamon. Puree approx 1/2 of the can of pie filling. Mix apple puree with milk and eggs in a separate mixing bowl. Once well combined, beat in the remaining fruit filling. Mix the wet and dry ingredients until all oats are moistened and well distributed. Pour in to an 8x8 baking dish that has been sprayed with pan spray, bake 20-40 minutes or until cooked through.
Serves:
6 @ 6 PPV
8 @ 5PPV
12 @ 3PPV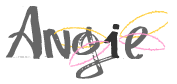 Linked at:
Newlyweds Recipe Linky
,
What's New Wednesday
,
Foodie Friday
,
The Latest Find