It's that time again! I took a few month's off from participating in the
Secret Recipe Club
, and I am so glad to be back. For those who may be unfamiliar, The Secret Recipe Club is a group of bloggers that all sign up to participate, and then we are each assigned a "secret" blog that we then pick a recipe from and recreate. It is a fun way to try new things and meet other bloggers. There are so many great food blogs out there, it can be hard to keep track :) This helps set aside a little corner of the blogosphere where we can connect, create and share.
For March's assignment, I was given
Smells Like Brownies
. Now, I search high and low for a name on her blog but couldn't find it, so I will call her SLB :) :waves: I did learn that she hates fruit :) But does love to cook! I had such a good time thumbing through her posts and had a hard time choosing :) Some of the other contenders were
Ricotta Muffins
,
Spicy Tuna Burgers
, and
Quinoa Patties with Poached Eggs
. I finally decided to make the salsa recipe since both Ed and I love the salsa and I have been wanting to try my hand at it for a while. Now this makes A LOT of salsa :) so make sure you have a fairly decent sized bowl for the final mixing!
Ingredients:
1 large Red onion
1/2 cup fresh cilantro
4 jalapeno peppers
2 28 oz cans crushed tomatoes
1/3 cup white vinegar
1/3 cup lime juice
3 large garlic cloves, minced
Combine the peppers (I left all the seeds in mine, just removed the stem), onion and cilantro in food processor and process until smooth. In a large mixing bowl combine the puree and the remaining ingredients, stirring well.
For best result
SLB
suggests to cover and let the salsa sit, refrigerated, for 2 days. Ed and I both tried it after it was mixed up and we both REALLY liked it. I can't wait for a second taste after the flavors meld together some more :) Thank you SLB for having such an amazing recipe on your blog and allowing me to recreate it!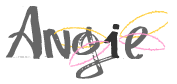 Linked at:
Cinco De Mayo Recipes