Tilapia is a very mild fish that is very easy to cook and season. I haven't found a way to go wrong with it yet!
Ingredients:
3-4 oz Tilapia Fillets
2 tsp
zesty lemon seasoning
1 tsp
smokehouse maple seasoning
4-5 tsp olive oil
Preheat oven to 375. Spray glass 9x13 pan with cooking spray. Lightly brush fish with 1 tsp oil, lay with flat side down. Mix the spices and 3 tsp oil, brush evenly over fish. Spread your veggies evenly around the edges of the fish (I chose fresh broccoli and cauliflower) Using
Misto
, other oil sprayer or brush, brush the veggies with the remaining oil. Cover tightly with foil and bake for about 20-25 minutes.
Enjoy :)
Makes 3 servings @ 4 Points Plus each!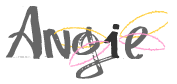 Linked at :
Fit and Fabulous Friday