Looking back at most of my recent recipes, it seems I have a slight addiction to putting things in a 9x13 baking dish and baking my little heart out. When I first started cooking, when Ed and I first got to South Carolina, it was "We can make this a sandwich". ( I blame this on my four year stint working at Subway :D) Now it seems it's "Let's make it a casserole". LOL These types of dishes are well suited for cooking in advance, where you can just cut off a portion, heat up and you have a nice easy meal.
Ingredients:
3/4 lb eggplant sliced in to 1/4 inch rounds
1/2 lb 93/7 ground turkey, browned
5 oz Ronzoni Garden Delight Spaghetti Noodles, cooked and drained
1 7oz can mushrooms, drained
2 14.5 oz cans stewed tomatoes
1/2 tsp oregano
1/2 tsp onion powder
1/2 tsp garlic salt and pepper
1/4 cup shredded Parmesan cheese
Preheat oven to 400. Spray baking sheet with pay spray and place eggplant in a single layer. Roast in over for about 10 minutes, until tender, flipping once. Spray 9x13 baking dish with pan spray, layer eggplant on bottom of dishes. Either in a mixing bowl, or in the pan you browned the turkey, mix together all remaining ingredients except the cheese. Stir til well combined then pour over the eggplant. Top with shredded cheese, cover with foil and bake for 30 minutes.
Makes 6 servings @ 6 PPV
Makes 4 Servings @ 9 PPV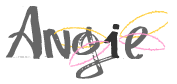 Linked at:
Amee's Fit and Fabulous Fridays
,