Ed loves lasagna; I love lasagna. I hadn't made any since I tried to make some crockpot lasagna. Oh, you haven't seen that recipe? Totally not blog worthy :) Maybe when I rework it some. This lasagna came about as an effort to use the ingredients I had on hand, so while it may not be a super decadent lasagna, it ain't too bad :)
Ingredients:
9 no boil lasagna noodles ( I used barilla)
.4 lb boneless shoulder beef steak, any gristle removed, cut in to bits
1/4 tsp crushed red pepper flakes
1/2 tsp chopped onion
1 24 oz jar Ragu Super Chunky Mushroom Pasta Sauce
1 14.5 oz can italian diced tomatoes ( I pureed mine)
1/8 tsp parsley
1/2 tsp garlic salt
1 1/4 cup mozzarella cheese
Preheat oven to 375. In a small skillet, brown meat in pan, add red pepper flakes and chopped onion. Remove from heat. In a mixing bowl, mix the pasta sauce, tomatoes and remaining spices. Stir well to combine. Spray glass 9x13 baking dish with pan spray and begin layering the ingredients. Start with 1/4 of the sauce mix, topped with 3 of the no boil noodles, 1/3 of the meat mixture and 1/4 of the cheese. Repeat process, ending with sauce and cheese. Cover dish with foil and bake for 60 minutes.
Makes 4 Large servings @ 11 PPV
Makes 6 Servings @ 8 PPV
Makes 8 Servings @ 6 PPV
YUM!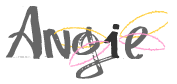 Linked at:
Cast Party Wednesday
,
Recipe of the Week: Red Meat Masterpieces