Ever put a cake in the oven and realize you forgot to spray or grease the pan? Do you like to bake cakes and other goodies to give away as gifts but find a hard time wrapping it up for safe transport?
WelcomeHomeBrands
has worked out these kinks for you! When I first saw the products, I had a huge question mark in my head wondering if such things were really possible. I tried the round bundt pan this morning and had much success! I still have a cupcake cup as well as a small loaf pan to try, but I know I will be just as happy with those as I am the bundt pan. It is neat that you have you choice of pre-printed designs for the pans, so you can get them tailored to pretty much any occasion. These little do-dads are made to handle heat up to 400 degrees Fahrenheit, perfect to accommodate most baking projects!! They do suggest if you are baking something sticky, you can spray the pans and it will not effect their performance.
The pans
enter the batter
peel and serve! No need to spray!
If you would be interested in trying these products, you can purchase them through Amazon, or they are running a special for assortment samplers on their webpage at
WelcomeHomeBrands.com
.
In addition to the paper products, they have some ceramic products that seem pretty neat too. These products include fruit and veggie bowls with drainage holes and saucers that come with them.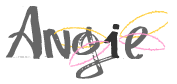 *I was sent a few free samples to try, but all opinions are my own.