I love to make sure that Ed has a good breakfast in the morning during the week WITHOUT me having to cook every single morning. These sorts of meals are great to make a head and simply reheat the portion you want when you are ready to eat it. Filling, yummy, and easy. It doesn't get much better than that!
Ingredients:
12 eggs, beaten
2 cups Jiffy All Purpose Baking Mix
2/3 cup milk
1/2 cup shredded mozzarella cheese
2 servings thin sliced deli meat, diced ( I used Land O Frost, Honey Ham)
Preheat oven to 375. Spray 9x13 dish with pan spray. Mix the milk and jiffy mix together, spread as evenly as possible on the bottom of the pan. Sprinkle with cheese. Top with ham, then pour eggs over the top. Bake for 30 minutes or until cooked through.
Yum :)
8 servings at 7 PointsPlus
6 servings at 10 PointsPlus
4servings at 15 PointsPlus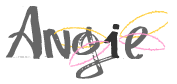 linked at: Recipe of the week: Ingredient CHEESE, Melt in your mouth Monday, This chick cooks, Newlyweds Recipe Linky, Cast Party Wednesday, TaterTots & Jello, Fusion Friday, Strut Your Stuff Saturday, Craft Saturday Linkup, Chef in Training Tuesday talent Show, Recipe of the week: Eggs