I have been eyeing rhubarb for a while, and every time I see a recipe I like, the rhubarb is not in season. BUMMER! This year, I was keeping an eye out for some that wasn't ridiculously expensive and when I found some, I scooped it up. It took me about a week to find just the right recipe but it was totally worth the wait!
Get Healthy With Heather
is a fellow
Secret Recipe Club Member
and
her recipe is fantastic
! I made some adjustments but the original premise is based off of her recipe. This is PERFECT for breakfast, or you can have smaller portions as a snack or a dessert.
Strawberry Rhubarb Oatcake
Printable Recipe
Ingredients:
3 cup old fashioned oats
1/2 cup white flour
1 tbs cinnamon
1/4 tsp salt
2 tsp baking powder
1 tbs brown sugar blend
2 eggs
1/2 cup mashed banana
6 oz fat free vanilla yogurt
2 tbs oil
1 tsp vanilla
1 cup milk
9 oz rhubarb, diced (about 2.5 cups)
10.5 oz strawberries, diced (about 2 cups)
1 tbs sugar
Preheat oven to 350. Spray 9x13 glass baking dish with pan spray. Dice and rinse rhubarb and strawberries, sprinkle with 1 tbs sugar, stir to coat and set aside. Mix your dry ingredients (oats, flour, cinnamon, salt, baking powder, and brown sugar blend) in a mixing bowl until well combined. In a separate mixing bowl, combine the wet ingredients ( eggs, banana, yogurt, oil, vanilla and milk). Mix the wet ingredients with the dry ingredients and add the strawberries and rhubarb. Stir until coated and well combined Pour in to baking dish and bake for 45-60 minutes or until cooked through. Serve and enjoy!!
Serves :
12 @ 4 PPV
10 @ 5PPV
8 @7 PPV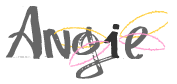 Linked At
Amee's Fit & Fab Fridays
,
The Latest Edition