I was pretty ecstatic to be chosen by
Old Navy
and
CrowdTap
to be part of the Old Navy Style Council Summer Style is short and sweet promotion where I was able to visit Old Navy and get a free pair of shorts. I have never been a big fan or shorts shopping, regardless of what size I have been. Old Navy offered a nice variety of styles, sizes and patterns to choose from! I grabbed my armful of different styles and headed for the dressing room!
I love their cute hangers :)
I loved the
cute tie belt
on these shorts, but they were a tad short for my taste!
These shorts were super short and comfy but I wasn't quite feeling the print. Looking back at the pics
I realize I like them a bit more now than I did in the store! The length of these
5" shorts
was more my speed :)
These were easily my absolute favorite. The fit was comfortable, with out being too baggy
Comfy and cute without being clingy. The perfect summer outfit!
My friend
Jennifer
aka Twinny got to get a free pair of shorts too.
I was pretty happy we both have super white legs :)
And her super cute son Michael Goofing off!
I was very pleased with the selection the was offered at the store near me! I was hoping to try on some of the bermudas, which there weren't too many off, but that helped get me out of my long shorts funk. The sizes were good as well. I picked the same size of all the shorts that I tried on and they all fit well. It was nice not to have to run back and forth picking up other sizes to try.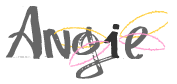 * I was given 2 coupons to get free shorts from Old Navy. However all opinions expressed in this post are my own, honest opinions. I was not given any additional compensation for my opinions.