May 3rd (12:01 AM EST) - May 9th! (11:59 PM EST)
Kitchen gadgets are always a fun purchase and there are tons of do-dads out there for just about any job. There are a lot of these items that are a one and done type of product, where you use it once and then it goes back in the gadget drawer or cabinet, not to be used or seen again for quite a while!
The OXO Salad Spinner is one kitchen gadget that I never knew I needed! We all know it can be a hassle when you rinse your salad greens, or even berries to dry them before serving without using tons of paper towels or waiting for ever. This handle little gizmo does all of the work for you! A quick, green alternative :)
The OXO Salad Spinner is so easy to use! You simple rinse your greens/berries, put on the lid, pump the center button a few times, Push the brake to stop it and you are ready to go! I was impressed with the amount of water that it got off of my lettuce (click the picture above for a larger view) The lettuce stated fresh and crisp in the storage container for at least 48 hours (that is when I used the rest of what I had rinsed). The convenience of having fresh rinsed berries and lettuce help make it easier to make better eating choices by having the preparation already done.
With the lettuce I rinsed and spun above, I made a GLORIOUS Tuna Bite Salad, using some
Tuna Bites from this recipe
, fresh grape tomatoes, grated parmigiana cheese, some croutons and an oil & vinegar dressing. So yummy!!
Some of my favorite aspects are:
-Convenience: Rinse, Spin & Store
-Top Rack Dishwasher Safe
-Healthier food, faster!
For a step by step video, showing exactly how the OXO Salad Spinner works, click below: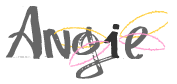 **OXO provided me with 2 Salad Spinners free of charge, one to sample and review and one to giveaway. I was not provided additional compensation to write this review and all opinions are my own, unless otherwise specified.
a Rafflecopter giveaway