I must say, I love
crowdtap
! I had gotten a
free pair of shorts from Old Navy
, and then I was selected for the McCormick
Grill Mates
® Grill Ambassadors Party. The party pack I received in the mail had lots of yummy goodies! There is still so much summer left, and grilling is such a fun way to get friends and family involved together.
1) Molasses Bacon Seasoning
2) Brown Sugar Bourbon BBQ Sauce
3) Montreal Steak Seasoning
3) Spiced Brandy & Herb Marinade
5) Slow & Low Memphis Bit BBQ Rub
We tried each one of these and we were truly impressed by them all. I like to think of this as my sweet and smoky flavor arsenal. The flavors are unique and full.
The molasses bacon has become a multipurpose spice in my kitchen. Sprinkle some on top of your eggs, or on a baked potato to kick the flavor up a notch! I cooked some Hake fillets in the stove top, in coconut oil, sprinkled with the spice and it was out of this world!
Taking this spice to the grill, we enjoyed boneless skinless chicken breast, rubbed lightly with a BBQ spice rub, topped with diced peaches that were sprinkled with the Molasses Bacon Seasoning. Oh My Yum ! :)
Very tasty, and visually appealing too!
The Brown Sugar Bourbon BBQ sauce is in a class of its own. The sauce is SO thick, no worries with wasting half the bottle from it not sticking to the meat when you are trying to cook! The bottle touts that this is both a BBQ sauce and a rub in one, which is pretty impressive. We cooked some chicken tenders in grill packets on the grill with the sauce. The flavor balance was perfect, just enough flavor but not over powering!
I used both the BBQ sauce and the Montreal Steak Seasoning to make these Turkey Burgers. Easy to make and tasty to boot. 1 pound lean ground turkey, 1 tbs Montreal steak seasoning, 1 tsp diced onion, 1/4 cup bread crumbs. Mix together and form patties, Brush on BBQ sauce. Grill and enjoy!
The biggest surprise was the awesome flavor that was provided by the Spiced Brandy and Herb Marinade. The package describes the flavor as having "the distinctive blend of herbs and warm spices such as cinnamon and ginger with a hint of brandy flavor" :D. I happened to be out of regular vinegar like the marinade recipe calls for so I subbed in some pomegranate infused red wine vinegar. Ed said these were the best chicken legs he had EVER had. That is saying something!
Last, but certainly not least, is the Slow & Low Memphis Pit BBQ Rub. I can say that I like ribs, but this rub takes them to a WHOLE new level. I was afraid that the spice blend was going to be too overwhelming and I am so glad that I was wrong. Honestly, I don't know that I will ever cook ribs again without this blend. It is super easy to use, just rub it on the ribs, wrap in plastic and refrigerate for a few hours. The juices release from the meat and combine with the spices to make an amazing crust on on the ribs. Holy Yum. I really want to make more, just reliving the experience!
For more great grilling ideas, stop by the
GrillMates facebook
page. They share new recipes, and are even currently offering free ringtones!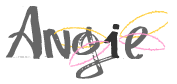 I was sent this awesome sampler pack to review from CrowdTap and McCormick GrillMates. However all opinions expressed in this post are my own, honest opinions. I was not given any additional compensation for my opinions.