It is unbelievable that it is June already! That means it is time for another
Secret Recipe Club
Post! This is such a great group of bloggers where each month we are secretly assigned another blogger from our group, so that we can visit their blog and recreate one of their recipes! This month, I had the pleasure of browsing Julie's blog
Little Bit of Everything
She participates in all sorts of neat challenge groups, and that was fun to read about. I have about 6 of her other recipes bookmarked to try later :) I eventually decided I needed to make her
Squash Pudding
. I wasn't really sure what size pan to use, so I baked mine in 2 8x8'sThank you for allowing me over to your blog Julie! I look forward to trying more of your recipes soon!
Ingredients:
2 3/4 lb yellow squash, peeled and sliced
1 egg
3/4 cup milk
1/4 cup white flour
1 1tsp vanilla
1/4 + 1/8 cup brown sugar blend
sprinkle of cinnamon and allspice
Preheat oven to 350 Spray glass baking dish (2- 8x8 or 1 9x13) with cooking spray. Boil squash until tender and drain well ( I don't think I drained mine well enough as it never really set, but this could be the correct consistency) . In your blender or food processor, combine all ingredients and blend until smooth. Pour in to prepared backing dish and bake for 30-45 minutes or until edges are brown.
This turned out quite yummy, though I wasn't sure of what the final consistency should have been. It was pudding-ish though :) I think I will try and remake this again in the future, better draining the squash and reducing some of the sweetener, but over all i was impressed I could turn veggies in to something this unique :)
Serves 8 @ 3PPV
Serves 6 @ 4 PPV
Serves 4 @ 5 PPV
Check out the linky below for more great Secret Recipe Club posts!!!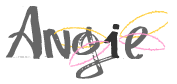 Linked at
Fit and Fab Fridays