Stop what you are thinking, unless you are thinking amazing things. :D When I applied for this product review for
Beanfields Bean & Rice Chips
I was excited and nervous at the same time. Think about it. A healthier snack chip. There are all kinds of ways this could go wrong. After review the ingredients, mainly beans, rice and oils, my interest was piqued and I was so excited to get my sampler box in the mail. DELICIOUS!
Beanfields is a family owned, values-based company. They love them some beans.All of their chips are Corn Free, Gluten Free and do not include GMO (genetically modified) ingredients. Beanfields believes that great taste, high nutrition and allergen free can and should co-exist. A servings of these chips packs 4 grams of fiber and 4 grams of complete protein.
1 serving
In my sample pack, I was lucky enough to receive the following varieties to samples:
Naturally Unsalted
Sea Salt
Sea Salt & Pepper
Pico de Gallo
Vegan Nacho
I shared the chips with some of my friends and co workers to get their opinion of them as well. All of the chips were super tasty and filling. They were crunchy, flavorful, and satisfying. The Pico de Gallo we my and my friend Stacy's favorite, while our hubby's liked the Nacho ones best. For those of you watching your sodium, the Naturally Unsalted would be a great option for you! One serving only has 5 mg of sodium!!! My boss and coworker both enjoyed the Unsalted variety.The other varieties range from 140-190 mg (see pics below).
click for larger view
click for larger view
All varieties are 4 Points+ Per Serving :)
I was a big fan of the texture of the chips. They are not greasy and you can see the detail below:
These chips are really delicious and I am anxious to get some more in the mail.I love that they sell these great snacks in two sized bags, 1.5 oz and 6 oz. The bags in the above picture of the varieties are the 6 oz size. The prices are reasonable, averaging about $1.19-$1.49 for a 1.5 oz bag and $2.99-$3.99 for the 6 oz bags.
You can look for a store that sells them locally near you
, or if you live in an area similar to where I live and the stores do not carry this brand you have 3 options :D
3) Shop from Amazon!
I thoroughly enjoyed my samples and Beanfields has changed my mind on what chips should be. These quality and wholesome chips are farmed and made in the USA. I learned a lot while researching this product and sampling them. Some of my favorite facts include:
Beans are the only food listed twice on the USDA Food plate, both as a vegetable and as a protein
Beans take less water to grow, per pound, than any other protein source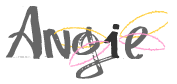 I received one or more of the products mentioned above for free using
Tomoson.com
. Regardless, I only recommend products or services I use personally and believe will be good for my readers.