Good Morning! If you are friends with me on facebook, you have probably seen me post about my new fascination with Green Monsters. And you also probably though, Angie...Drinking a green SMOOTHIE!?!?! NO WAY.
Way.
Totally.
:)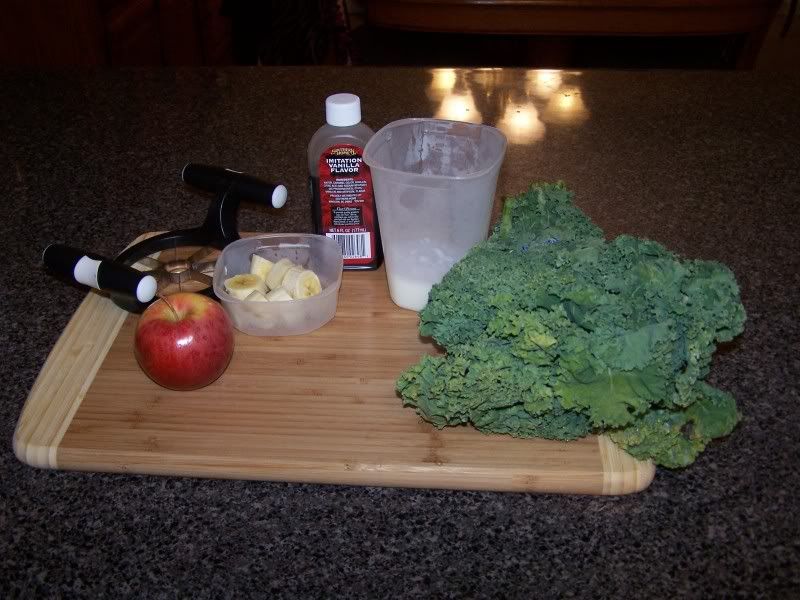 Ingredients:
1 small apple, cored and diced
1 small banana, sliced and frozen
3 stalks of kale (but just the leafy parts!)
1/2 cup milk, slightly frozen ( i put mine in the freezer for about 30 minutes)
1/2 cup water
1 tablespoon of PB2
a few drops of vanilla flavoring
So from what I had read, you put the greens in first, then I added the milk, banana, apple, pb2, vanilla and water. Blend it up using the smoothie setting on your blender, you can drop in a few ice cubes if you want :)
and PRESTO!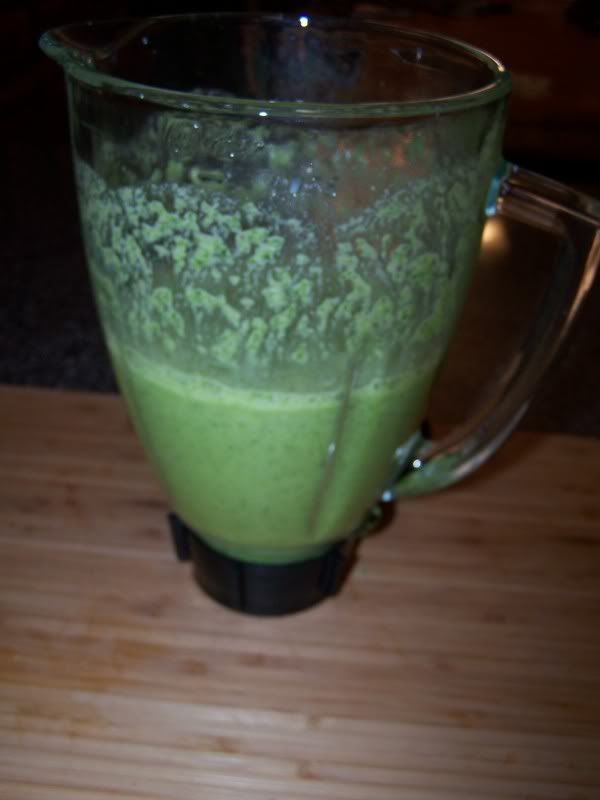 Now if you KNOW me, you know I wouldn't tell you that it was tasty if it wasn't :) But I was surprised. The Banana flavor really come through the most.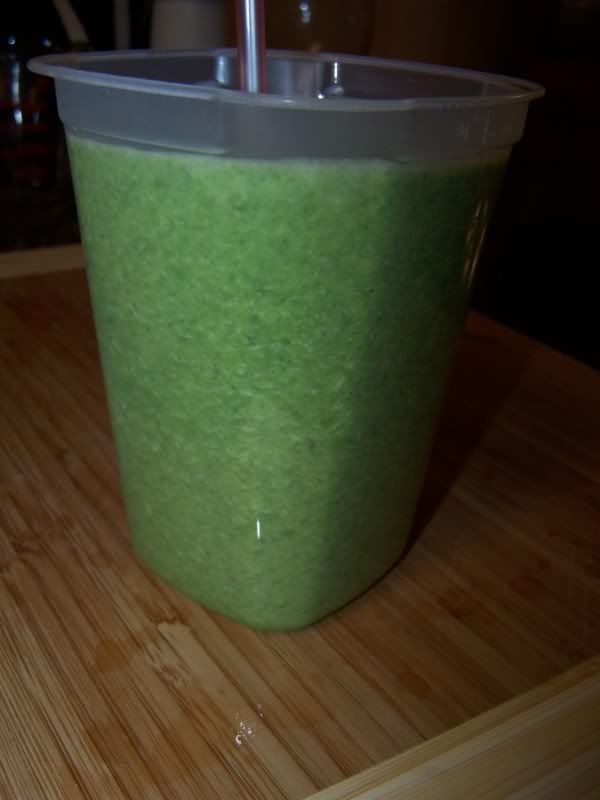 Aint it purdy? :)
I do suggest drinking it after blending it, unless you want to blast it back through the mixer a few more times as it will start to settle as it sits.
2 PointsPlus!
So go out and do your thang. lol.
Oh and if you have NO IDEA what I am talking about, find out more here:
www.greenmonstermovement.com