1. The best surprise ever would be,
pretty much anything happy to catch me off guard. My head fills with thoughts of unexpected visits from my little loves and happy trips with my hubby
.
2.
My Wedding week :)
is my most favorite memory
.
3.
The hardest, but most worthwhile thing I've ever done was
no giving in to the junk that has taken over so many good lives. I like to make people happy and at times, I had thought If I could just be more relate-able, maybe I could help but you aren't too much good for helping people if you are half gone yourself. AND your integrity should never have to waiver to make someone happy!
.
4.
The best part of my day is
most of it Really. I do like breakfast, and coffee, and waking up with my hubby. Coming home and seeing new pictures of all the kids online and an occasional video chat
. I do like rushing to the door to open it for Ed when he gets home from work :)
5.
Something I like that most people don't is
taking pictures of bugs :) I hate them, but if they are just far enough but still close enough to get a picture, victory is MINE! .
6. Something I am willing to fight for is
my marriage and my beliefs .
7.
Something you might not know about me is
i had a turtle in my front yard yesterday. Deep, I know! :)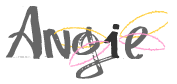 Linked at:
the little things you do